Please contact us for to Join the Club!
(270) 439-6696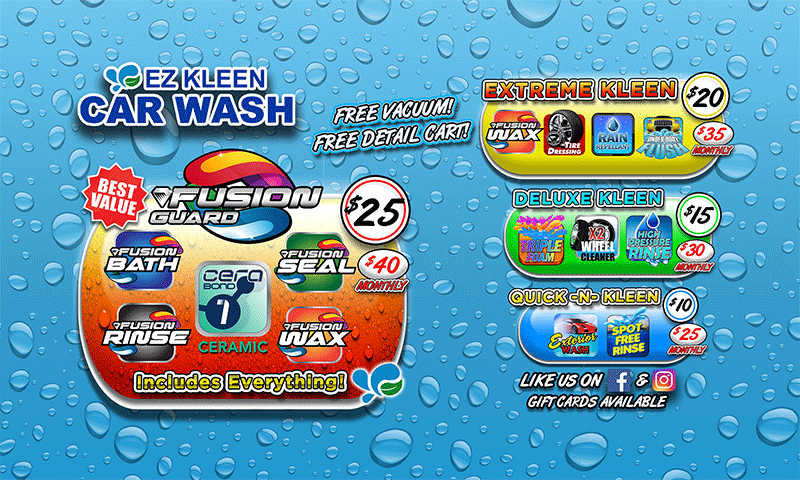 No sign up fees, no long term contracts and you can cancel at any time.
The Unlimited Wash Club provides unlimited car washes in each month membership is renewed.
Membership is automatically renewed each month on the anniversary date of the original purchase date. This is a recurring charge.
EZ Kleen Car Wash reserves the right to cancel, amend or change the program from time to time as it feels necessary, including suspending or terminating a membership for unauthorized or fraudulent use.
Membership can be cancelled by calling (270) 439-6696, Monday through Friday.
No refunds or credits will be given for partial periods.
Members may upgrade to a higher wash and pay the difference at the time of the wash.
Only the vehicle listed on the completed application is eligible for the program and must have the Club RFID tag affixed to the vehicle. Usage of the Club RFID tag with any other vehicle is prohibited and shall be grounds for immediate membership termination.
By enrolling in the Unlimited Wash Club program, you agree that the credit card provided will be automatically charged the amount of wash package you have chosen, per month for Unlimited You also agree that you waive any and all right to withhold or delay payment of the related credit card charges, whether as described in your agreement with the credit card issuer or otherwise.
Cannot be used in conjunction with any other discounts.
Not available for taxis, shuttles, limos, or other "for hire" vehicles.